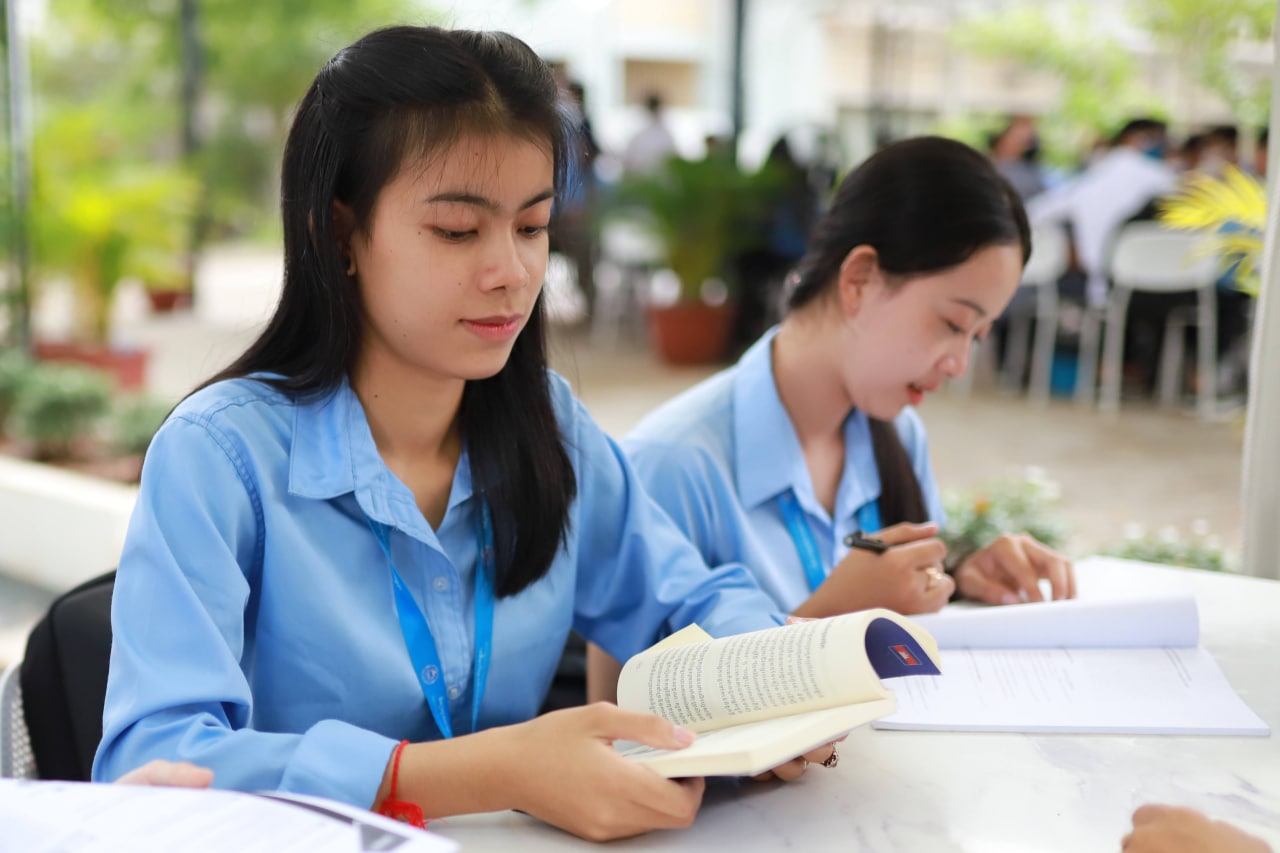 About University Industry Linkage
University-Industry Linkage (UIL) office of ITC was established in 2014, is a unit responsible for coordinating and collaborating networking between ITC experts, ITC services, and private sectors. UIL has played a pivotal role in promoting partnerships with business and private sectors, creating strategies and mechanisms for the cooperation, and monitoring the operational progress to ensure continuous and sustainable cooperation between ITC and private sectors at all levels. Up to date, ITC-UIL has being supported the ITC services as follows:
Contract research with private sectors
Project consultancy service
Analytical testing service
Training service
Seminar, career fair
R & D for commercialization
IP and Patent registration/application (under progress)
Representatives UIL of Faculties/Departments/Research Units
Supporting/University Services
Food processing technologies
Food safety and hygiene theoretical and practical approach
Packaging design and development
Product specification for commercialization
Food preservative application
Food safety and quality
Food ingredient technology
Essential oil extraction and quality assessment
Construction and Architecture
Quality control
Construction design
PLC Level 1 and 2
Building management system
Building and automation communication protocol and standard
Basic iot training
Industrial grade electronic circuit design
Lot electronic design using esp and free RTOS
Geo-resources and Geo-technical
AutoCAD
Petrographic analysis
Geophysics exploration
Slope stability
Topographical survey
Soil classification and testing
Industrial and Mechanical
CAD/CAM design
Energy measurement, performance analysis and troubleshooting
Exhaust gas and fuels analysis
Fluid and piping
Indoor air quality check
Intensive training course
Mechanical design, Fabrication, and assembly
Mechanical properties
Hydrology and Water Resource
QGIS
Modelling environment
AutoCAD
Slope stability
Urban drainage
Plumbing
Water supply design and management
Topographical survey
Information and Communication
School management information system
Language processing
Network system
Image processing
Chemical and foods related sample
Test of microbial contamination
Test of minerals
Test of nutrition facts
Test of alcohols by HPLC
Test of water quality for utilization in foods
Test of essential oils by GCMS
Test of phenolic compounds
Construction related sample
Test of steel
Test of concrete
Test of cement
Test of aggregate
Test of soil
Geo-resources related sample
Analysis by scanning electron microscopy (SEM)
Chemical analysis by AES
Mineral exploration and mapping
Mechanical related samples
Machinery (Printer, sensor, air-conditioner, heat exchanger, boiling, condenser, pump, turbine, laser etc.)
Hydrology and Water Resources
ADCP
DGPS, Total station
Infiltrometer
Soil test
Pumping test
Water quality test
Chemical and Food Technology
Food products quality and shelf-life development
Food process development
Food safety management system: GMP and HACCP
Packaging and labeling
Essential oil extractions
Assessment on food quality, food stability
Food nutrition
Building and construction materials
Soil mechanics
Road construction materials
Electrical Installation Standard
Energy efficiency for building and factory
Electrical safety assessment and design
Cellular network design
Integration of iot into modern process automation
Geo-resources and Geo-technical
Geological mapping
Geophysics exploration
GIS and remote sensing
Survey
Industrial and Mechanical
Product design
Products manufacturing
Thermal system analysis, design
Failure analysis
Hydrology and Water Resource
Feasibility study for water supply and hydropower
Plumbing design
Drainage system design
Feasibility study and wastewater system design
Structural design
Vulnerability study on flood and drought
Irrigation system design
Hydraulic study of river flow
Water resource assessment
Slope protection design
Topographic survey
Remote sensing and mapping
Groundwater monitoring and assessment
Bathymetric survey
Information and Communication
School management information system
E-learning
Language and image processing
Data analysis
 
Seminar and career session by company
ITC accepts and coordinates company to organize short seminar and specific career session to ITC students. Up to date, UIL-ITC had joint with many companies organizing the specific events offered by company to ITC students.
ITC has product prototype exhibitions at least twice a year. Currently, ITC can offer various product prototypes to company including food products
Contract research/project with company
2020-Present: Research collaboration with SUNWASPA Co., Ltd (Japan company) on ethanol production, and solid/liquid waste treatment
November 2021 to May 2022: R & D project contract with 8 food SMEs (Cambodia company)
February 2022: Training by Casual Design (US company) on analytical process for E. Coli and Helminth egg testing
February-May 2022: Project contract on testing of helminth egg and E. Coli with Casual Design company
Visit of ITC researcher/student to company
ITC researcher and student have opportunity to visit various partner companies. The visiting company allows researcher and student to understand technical knowledge at practical stage, can improve linkages between ITC and company, allows ITC to understand needs of company from higher education.
The career seminar/fair is a platform that enables students to explore and understand of the potential job or internship opportunities offered by the company more conveniently. So far at ITC, this event had been organized by annually (career fair) and individually (career seminar by company).
For annual career fair: We received more than 30 companies joint the career fair annually which is normally held in December.
For individual career seminar: We accept request from any companies to organize seminar to students on every Wednesday afternoon. Through this event, company has a chance to organized and present about general information, promotion, and job/internship opportunity to students.
Inquiry us for more detail information