Kasetsart University (KU) is one of international partner universities under higher education partnership program of Higher Education Institution Project (HEIP). The partnership program between ITC and KU had reached at the agreement since 19 November 2020.
Based on the agreed activities plan in 2022, four ITC staffs comprise of Dr. Phat Chanvorleak, Dr. Tan Reasmey, Dr. Mith Hasika, and Dr. Morm Elen have conducted the overseas mission to Kasetsart University, Bangkok, Thailand from 18 July to 23 July 2022 for the training on "Research commercialization and Technology transfer".
The objective of this overseas mission aim to:
Join the training and visit KU facilities related to Research Commercialization and Technology Transfer
Identify of critical factors of effective research commercialization and technology transfer process
Evaluate, select and implement the most appropriate research commercialization and technology transfer mechanism
Capacity building of ITC staff on Research Commercialization and Technology Transfer and be able to be trainers in this topic after the completion of this training
Develop the draft strategic action plan for effective research commercialization and technology transfer process in university context
Develop a toolkit to communicate with and engage internal and external stakeholders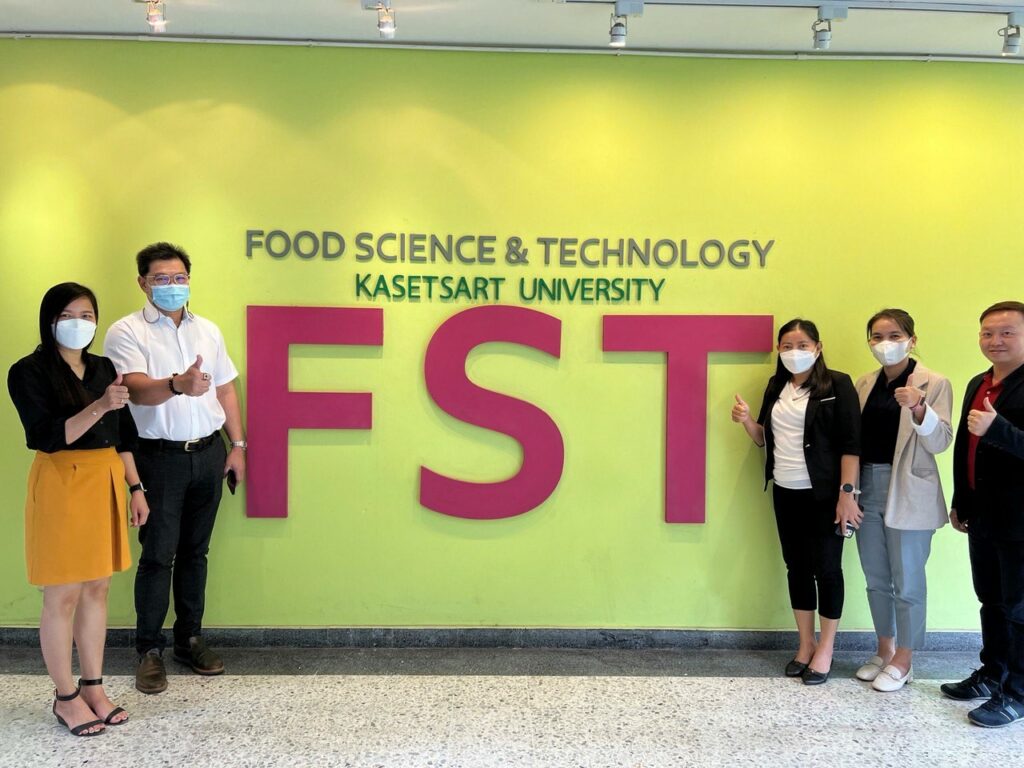 The activities during the mission were as follow: in the 1st day, a new strategic value proposition course and challenge & future trends in developing strategic research towards innovation development were taught by Dr. NANTAWUT Leeamornsiri. He explained clearly on the business development trend, the business competitive level, the difference of supply chain and value chain, and the strategic approach trend. In the 2nd day, the trainees presented on their developed products and Dr. NANTAWUT Leeamornsiri gave some comments and suggestion to improve the product value. At the afternoon, Dr. KITTIPONG Rattanaporn presented the research networking between university and industry. In the 3rd day, the trainees visited the KU premium where the university's products are commercialized. That was a great example for FTN future trend.  Besides the visit at KU shop, the trainees visited the KU Research and Development Institute (KURDI). The regulation on Intellectual Property management, and the policy of technology transfer and commercialization at KU was clearly explained. The trainees learnt the new approach on the policy setting up and got lots of good examples of young talent entrepreneurs who started the research at university. Trainee went to visit the Institute of Food Research and Product development Kasetsart University where lots of researches were granted the patent protection and could be commercialized. In the 4th day, Dr. TUNYABUT Jinkarn presented on the academic service unit including the research extension and consultation services. This unit served as coordinator between researchers and industries.